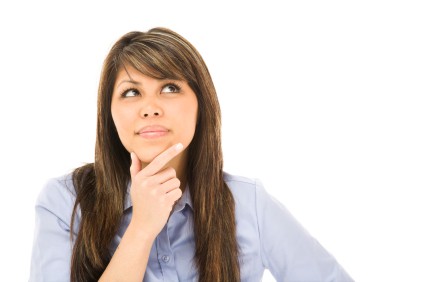 The urge to paint (or repaint) your home often comes in a burst of creative inspiration. We know the feeling! Once that muse strikes, nothing can prevent your vision from being accomplished—that is, as long as your vision is focused on interior painting. If it's focused on exterior house painting…unfortunately, you and your creative muse might just have to wait.
Ideally, exterior house painting should be done in the proper conditions. Plan accordingly. These proper conditions typically happen to be present from late spring through mid-fall.  In order to ensure that your exterior paint job is of the highest quality, there at least two major factors that must be accounted for: temperature and moisture
The best temperature range for exterior house painting is between 65 and 90 degrees. The trick is to allow your paint to cure correctly. Here in Pennsylvania and New Jersey the spring and fall months are the best months—though summer can work also. Below 50 degrees will be too cold, potentially causing the paint to freeze before it cures. If you go above 90 degrees you risk scorching the paint during the curing process. Either scenario will leave you with a visibly damaged finish.
Of course, there's an exception to every rule, and for those who simply must do their exterior house painting in temperatures below 50 degrees, there are special paint formulas that can stand up against temperatures as low as 35 degrees. Again however—this is not ideal—and if you can wait to paint above 50 degrees, we recommend that you do.
Not only temperature levels, but moisture levels must also be carefully considered. Mild humidity provides the best climate for exterior house painting. Again, there are exceptions, and painting contractors should be able to offer solutions for those who must paint in weather that isn't perfect. However, rain is a deal breaker. If paint is applied in the rain—or even made to dry in the rain—expect a disastrous result! Bottom line: don't paint in the rain or near the rain unless you're interested in a splotchy, bubbly, and runny look (joke).
Keep these rules in mind, and you shouldn't have any problem achieving an optimal cure on your exterior painting job. Again, spring tends to be the best time when it comes to temperature and moisture. It's also practical. If you're planning on tending a flower garden or planting vegetables around your home, it's probably best to get the painting done now. Paint jobs always require a lot of foot, ladder, and clean-up traffic—which can be somewhat threatening to delicate flower beds.
Remember Brennans is always at your service! We provide professional painting to large areas in New Jersey (including Pitman, Williamstown, Claymont, and Glasgow), Delaware (including Wilmington, New Castle, and Claymont), and Pennsylvania (including Philadelphia, Brookhaven, and Chester).  If you're looking for a reliable painting contractor to help you with your exterior painting job, don't hesitate to call or email us. We'd love to help!
https://www.brennancontractor.com/wp-content/uploads/2017/08/brennan-enfold.png
0
0
J2@dm1n
https://www.brennancontractor.com/wp-content/uploads/2017/08/brennan-enfold.png
J2@dm1n
2013-03-26 02:37:02
2013-03-26 02:37:02
When is the best time for exterior house painting in New Jersey?