When was the last time you experienced excellent customer service? Sometimes it can seem as if care and respect for the customer is a thing of the past. At Brennan Contracting we take you, your needs, and your trust seriously. We want to see you satisfied, and are willing to go the distance to make sure you're happy–not just with our service–but with the products we use. After all, without you, we wouldn't be in business.
Today, let's take a closer look at a problem we recently encountered during a cold-weather exterior project, and we'll share a few helpful tips and insights along the way. 
Project recap: what went wrong with this exterior repaint?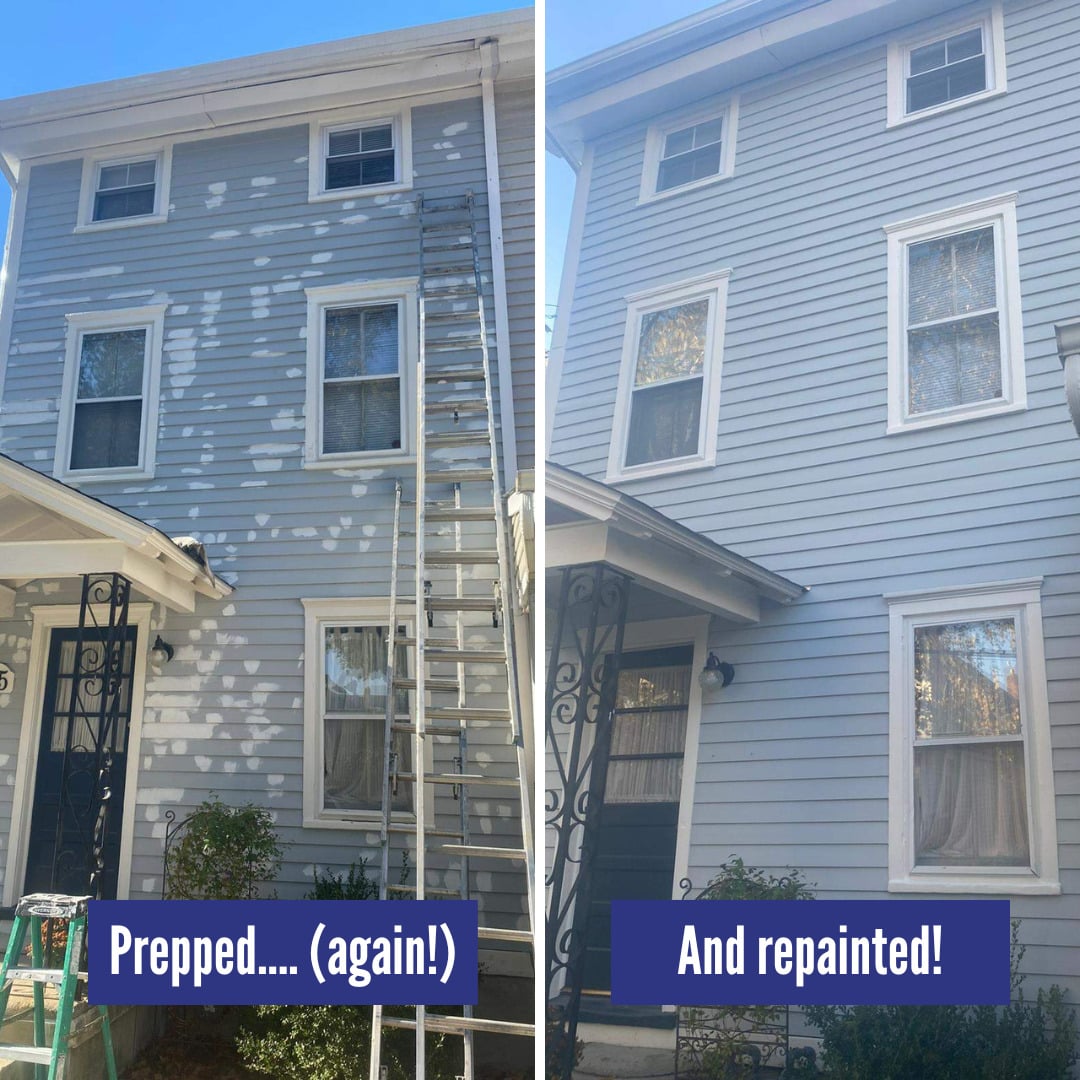 Recently, we completed an exterior paint job on a customer's home. Unfortunately, the low- temperature coating we used from a trusted paint company failed, and was in fact discontinued by the manufacturer shortly after. 
While this paint failure didn't reflect anything we had done wrong, we still felt responsible for making it right, especially since our customer was ultimately trusting us to be certain they received the value they expected. 
The solution?
We went back out to the customer's home, reprepped, repainted, and applied a different product, ensuring the results would match our standards. In the end, the customer was completely satisfied and gave us a glowing review. 
Can you paint outside in cold weather?
It's a good question, especially in light of the whole scenario we spelled out above. 
Painting in colder weather is possible if done correctly and with the right products. It's still important to be aware of the bonding challenges created by the lower temps. 
Here are just a few quick tips:
Use high-quality paints that are rated for near-freezing temperatures. 

Watch the weather, keeping in mind that paint needs days to cure, and if nighttime temps dip dangerously low it can compromise your paint job. In other words, one warm day isn't enough for a large repaint.

Let your paint fully dry before applying your next coat.

Watch moisture levels and the dew point – if your siding is wet when you paint, your project is more likely to fail. 
Working with a professional painting contractor protects you in a variety of ways too. Not only are they more accountable and committed to your job's success, but they also have a network of paint reps and vendors that they can collaborate with to make sure the right product is used for your specific needs. 
Have more questions about house painting in South Jersey?
Contact us at Brennan Contracting! We're here to help every step of the way.
https://www.brennancontractor.com/wp-content/uploads/2022/12/Brennan_Header_Pic.jpg
992
1189
J2@dm1n
https://www.brennancontractor.com/wp-content/uploads/2017/08/brennan-enfold.png
J2@dm1n
2022-12-01 16:28:08
2022-12-01 16:28:59
When Cold-Weather Exterior Painting Goes Wrong, We Make It Right