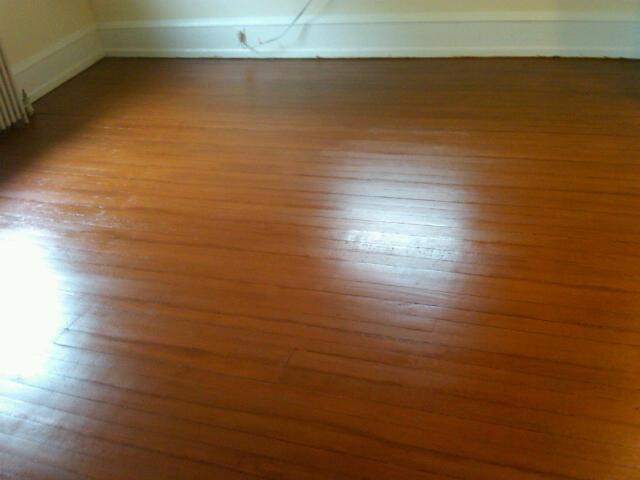 Wood walls have an unmatched vintage charm. Perhaps because all early business establishments had wooden offices, wood does have a very 'official' feel. It is maybe the poshest décor of gravitas a room can have. The luxury of wooden beauty is enhanced further by varnishes, and completed at the floor level by the skirting boards.
For a great effect
Usually the skirting board and the body of the wall have the same shades, but you can also make the boards a bit darker on the same palette. Choosing a slightly different shade is also okay, as long as the entire effect is not mismatched. Professionals can always suggest the best according to the aesthetics of your home.
Varnishes are available in many types, so you'll need to choose. Any painting service will present you with sample pictures from their gallery. The different types are:
Traditional oil finish: Traditionally, the thick aroma of varnish is associated with the smell of linseed oil. It is still used for a good vintage look.
Shiny wax finish: Wax is the best for setting up a shiny finish. They may need to be re-applied after some time, but it is worth it for the exquisite velvety smoothness. They are also easy to remove, just by using alcohol and mild scraping, so it is easy to reapply every time the shine is fading.
Shellac is also very smooth, maybe not as shiny as wax, but it will not require reapplication. The process of setting it up requires professional expertise, and it is also very easily removable with alcohol.
Nitrocellulose lacquer: This one is the most toxic of the mix. The coating is clear, hard, and glossy. However, adequate protective measures must be used before handling the chemicals.
Conversion varnish: This one is also similar to nitrocellulose lacquer. Both these products are used to create durable, long-standing varnish. In fact, conversion varnish is harder to remove than nitrocellulose lacquer.
Polyurethane varnish: This petroleum product is used to create a plastic-type finish on wood. It also requires a 30-day curing phase.
Water based polyurethane: The water-based product offers clear coating, but it is not a plastic look.
When the varnish is done, look at the skirting boards. You will need to place papers or cards on the floor to prevent paint spillage. If the floor has an attached carpet, use painter's tape to prevent the color touching it. Make sure that you are sanding the skirting boards well before the job will be carried out.
https://www.brennancontractor.com/wp-content/uploads/2010/08/IMG00072-20100810-1306.jpg
480
640
J2@dm1n
https://www.brennancontractor.com/wp-content/uploads/2017/08/brennan-enfold.png
J2@dm1n
2015-12-15 08:00:17
2015-12-15 08:00:17
Wood Walls Aesthetics Enhanced by Varnish and Skirting Board Paint