Can our wood coatings really stand up to your busy kitchen? They sure can, and here's why.
First of all, we don't paint kitchen cabinets. We actually use a high-end, specialized industrial wood coating that allows us to deliver a factory-like finish. This coating isn't even available to general consumers, and has to be spray-applied.
We're so confident in our coatings that we just increased the length of our warranty (take a look here for more details). Clients love the product, and they honestly aren't calling with any issues, complaints, or coating failures.
Why Use a Catalyzed Coating On Your Cabinets?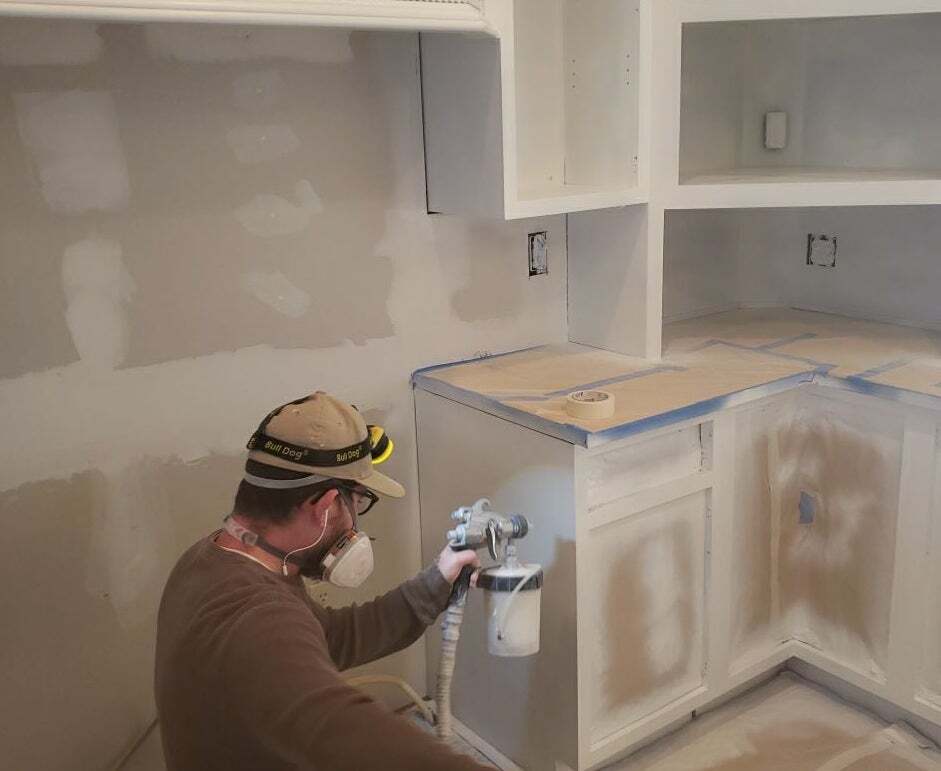 To be even more specific, we use a self-sealing, water-based, catalyzed product.
Let's camp out on the catalyzation for a minute, because that's a critical point.
A catalyzed paint or coating means that it contains a hardener that allows it to dry and cure very quickly. After mixing the coating and catalyst, it needs to be applied FAST. That's why we spray-apply our coatings for maximum efficiency (and the best finish quality).
Once cured, this hardener forms an ultra-durable barrier that is vastly superior to even premium paint products:
Extremely durable
High coverage for a smooth, beautiful finish
Chemical-resistant
Hard, protective coating
It lasts!
Have a Question About Our Cabinet Coating Process or Services?
We're here to help, with over 30 years of local painting experience. Contact us with any questions, or to set up a free consultation.
https://www.brennancontractor.com/wp-content/uploads/2021/03/c4eecf28-357c-407d-a7c4-9f7d89c6595a.jpeg
1026
1368
david
https://www.brennancontractor.com/wp-content/uploads/2017/08/brennan-enfold.png
david
2021-03-31 14:41:49
2021-03-31 14:45:30
The Best Wood Coating for Your Kitchen Cabinets