As summer turns to fall and winter looms right around the corner, there's a fresh sense of urgency when it comes to exterior painting in New Jersey. This is your chance to not only add that curb appeal you've been dreaming of, but also protect your home's surfaces before the wet winter weather arrives.
This is especially critical for older homes with materials that are even more susceptible to rot, damage, and decay than more modern alternatives. As a case in point, let's take a closer look at a gorgeous Swedesboro home we just painted. Spoiler alert: the job is totally done and looks incredible, just in time for the shift in seasonal weather.
Project spotlight! Historic house painting in NJ
1. Make a plan
Every painting project we undertake is built on a solid foundation of communication. This includes a detailed, comprehensive estimate so that there are no surprises along the way. We outline the work to be done, timeline, products, materials, and process.
2. Prep, prep, prep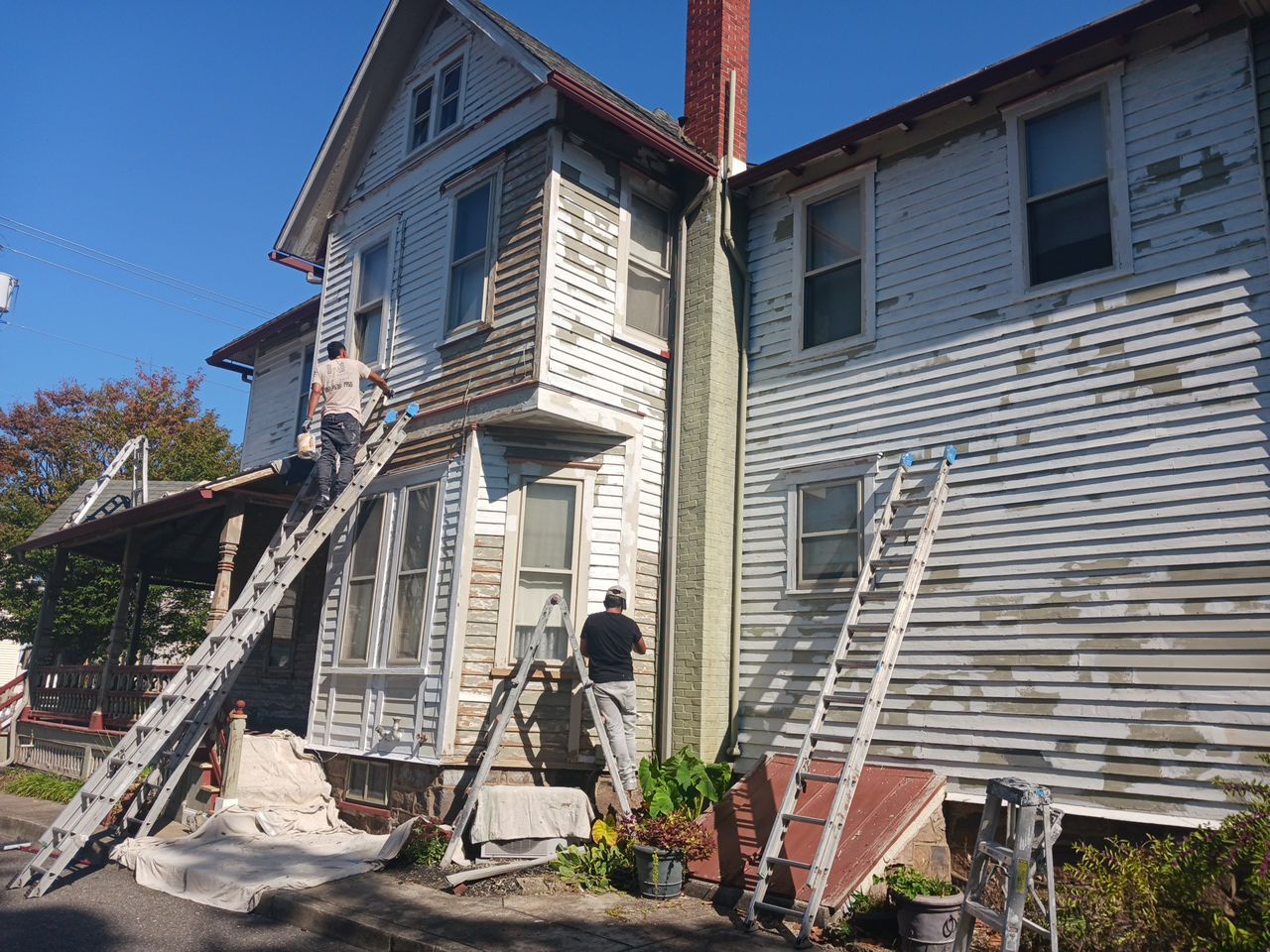 Surface preparation is the foundation of ANY house painting project, indoors or out, guaranteeing the best finish quality (and durability) possible. This is critical for older homes especially! We scraped and sanded, making sure that the old layers of paint were removed and the wood was totally ready for the new products.
3. Time to prime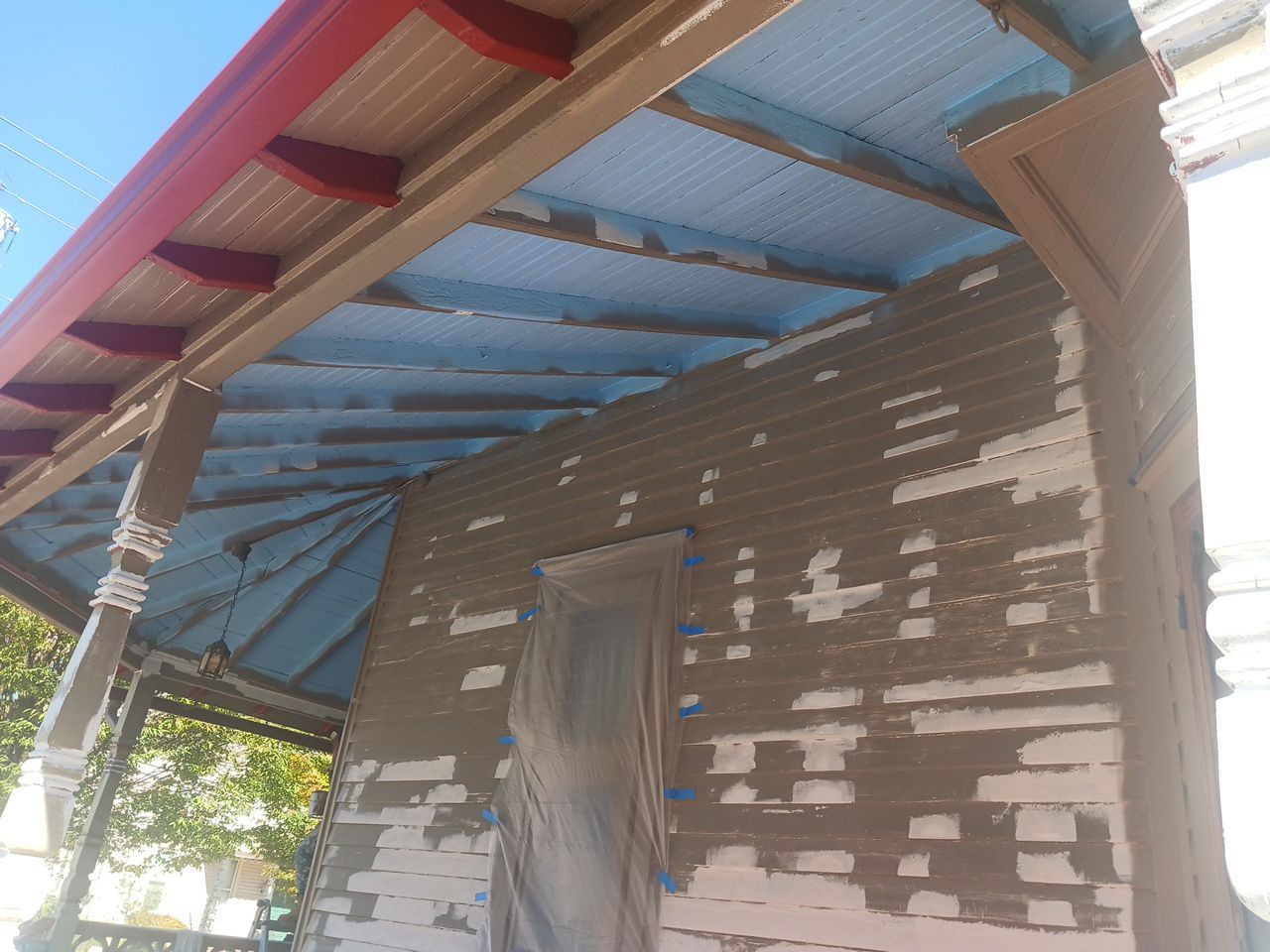 While a full coat of primer isn't always necessary, spot priming over repairs and bare wood absolutely is. This builds a solid, healthy base layer for the new paint to grip onto, plus helps hide blemishes and any bleed-through of wood grain.
4. Rolling out that fresh paint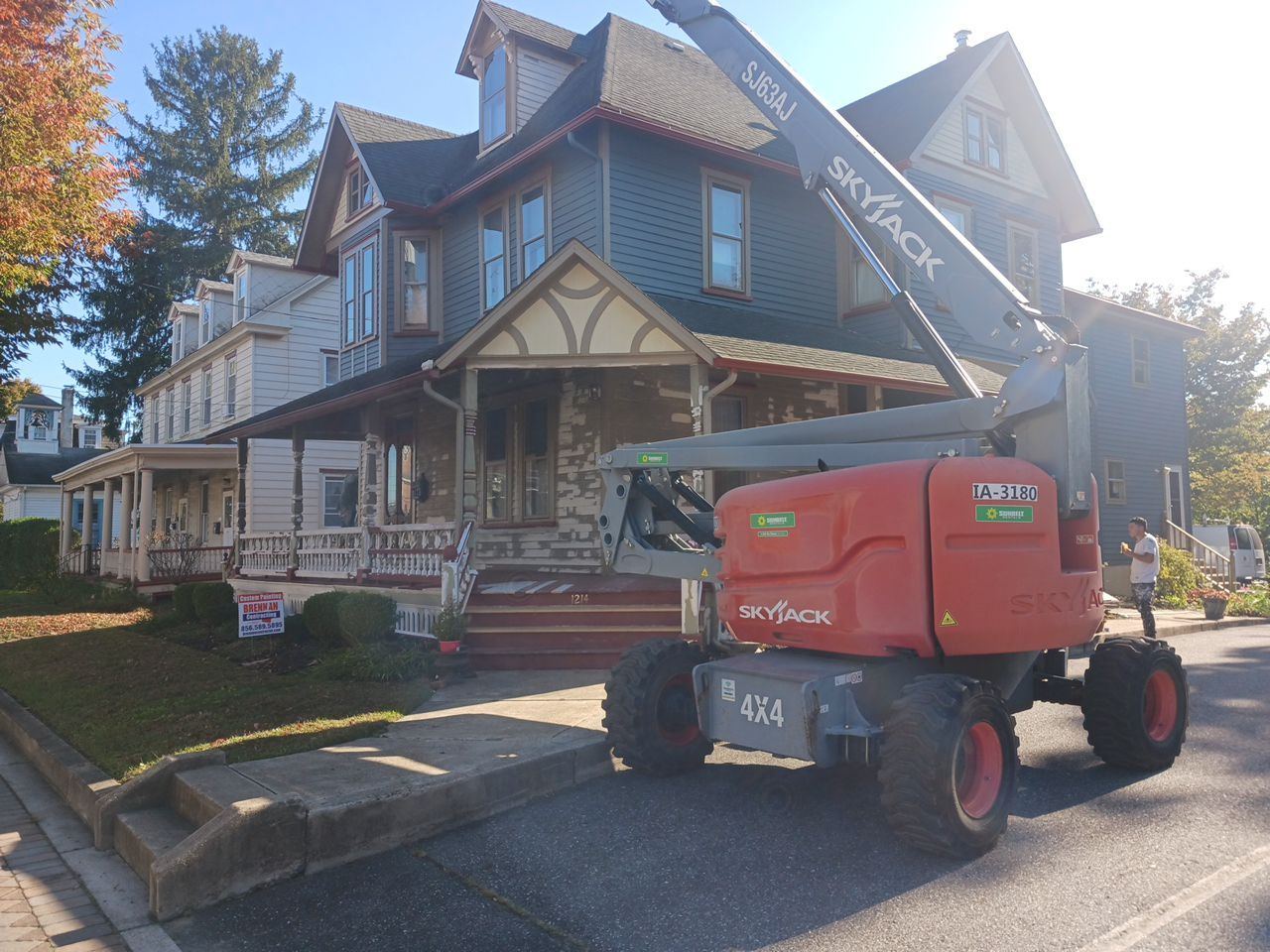 And just like that, we can start painting. In this case we used a lift to make sure we could safely reach every section of the home, adding key efficiencies along the way. You can already see how beautiful those new colors are going to be, can't you?
5. Admire and review!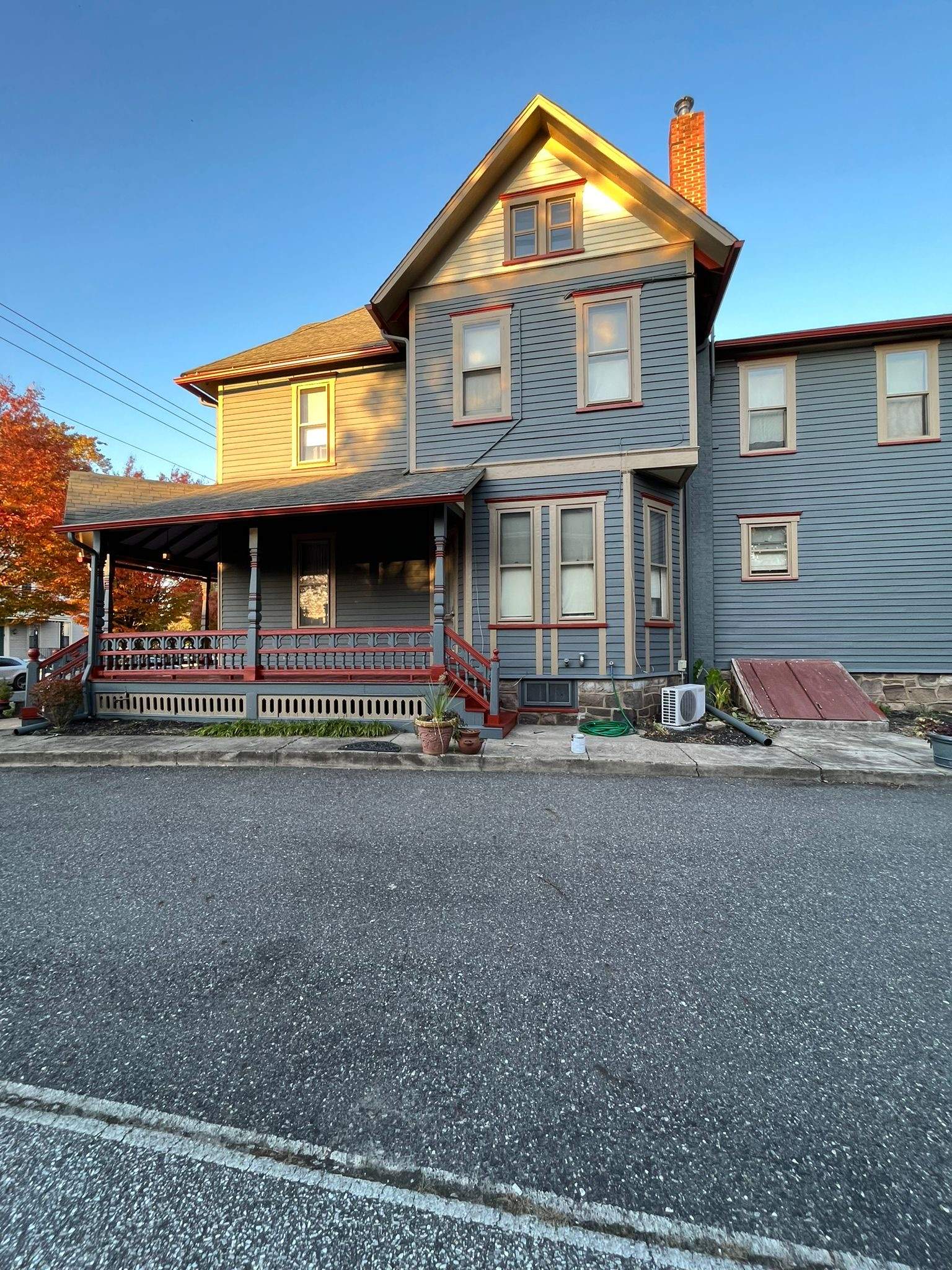 With the work done, it's time for a full walkthrough with the client. We make sure everything is done exactly as promised, all questions are answered, and that we (and the homeowner!) are fully satisfied.
Do you have more questions about house painting in NJ?
Contact us at Brennan Contracting! We'd love to discuss your project needs with you: interior painting, exterior painting, cabinet painting, and more.
https://www.brennancontractor.com/wp-content/uploads/2023/11/Brennan_Cover_Photo.jpg
2048
1536
J2@dm1n
https://www.brennancontractor.com/wp-content/uploads/2017/08/brennan-enfold.png
J2@dm1n
2023-11-09 17:08:37
2023-11-09 17:08:37
Exterior House Painting in Swedesboro, NJ - Transforming a Historic Home