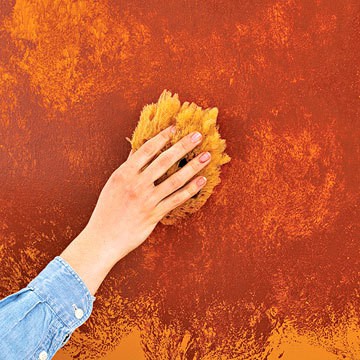 Decorative and specialty painting is for the most artistic homeowners. The usual color is just not enough for you! You want the walls to carry something extra in magical aesthetics. Maybe you like the feeling of an earthen hut wall. Or perhaps you want a vintage, worn-out look on a freshly painted wall. Decorative painting techniques can fulfill all these needs and much more!
Find a good professional
Contact a good service provider and check their portfolio. Decorative works often require top-notch artistic ability. It is not only about the technique! It is also about the sense of aesthetics. Verify whether the professionals are able to fulfil the following super-special decorative requirements.
If you want a mural, fresco, or graffiti on the walls, you have to find the true artists among painters. You may also work on repetitive patterns using special stencils and rollers. Good painters can also develop custom stencils for your project.
The most regal homeowners also inquire whether services offer Trompe L'Oeill. This is the art of creating architectural illusions on the walls, such as 'painting' a door when there is no door.
The illusion also amplifies the perceived size of the room. If you want to be really creative, consider painting a realistic open 'window', complete with outdoor scenery.
The Sotto in su technique is yet another very special way to decorate the walls. Usually applied to a ceiling, this paint method creates the illusion of a three-dimensional space using successive shades of the same palette to create a perspective.
Textures and faux finish
Faux finishes are very popular. Homeowners can choose from a variety of finishes but it also depends on the skills of your chosen painting service. Common faux-finished walls include the marble, the vintage, and the earthen and old wood. Do remember that painting services often have their decorative specialties. In fact, you can even commission a dreamy, psychedelic appearance on the walls!
There is absolutely no limit to your creativity in specialist painting. You can commission painters to recreate an Egyptian scene or a famous painting of the apocalypse! Working with paint textures involves special techniques. Sponges, rags, glazes, combs, and special rollers are used for textures.
Conclusion
Do not compromise on the paint quality to prioritize on decorations! Make sure that you are using low VOC polymer paints instead of oil-based ones. When you appoint a painter, make sure that they have the aesthetic sense to suggest the best decorations for your interiors. See whether they offer on-site tinting for color matching.
https://www.brennancontractor.com/wp-content/uploads/2014/12/wall-treatment.jpg
360
360
J2@dm1n
https://www.brennancontractor.com/wp-content/uploads/2017/08/brennan-enfold.png
J2@dm1n
2014-12-31 08:00:14
2017-03-24 18:26:48
Want a decorative painting project for the New Year?