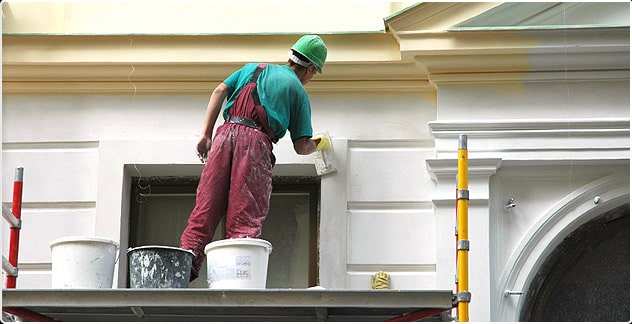 In the age of countless DIY tutorials and how-to videos, it might be tempting to take on your next interior or exterior painting project yourself. But would you allow a YouTuber to fix your car or correct a major plumbing issue? No way!  You would look for a professional with all the right credentials and a proven track record.
When you consider all the benefits of hiring a professional painter, you may think twice before picking up that paintbrush. 
1. Quality Results
There's more to painting a house than just slapping on a coat of paint. Professionals have the experience, knowledge, and tools to do the job right. They can provide advice on color choices and finishes that will best suit your home, and they know the correct methods to ensure a smooth, even finish. The result is a high-quality paint job that will stand the test of time and look AMAZING. Guaranteed.
2. Time Efficiency
Painting a house, whether it's interior or exterior, is a time-consuming process. There's prep work to be done, like cleaning and sanding surfaces, fixing any damage, and applying primer. Then there's the actual painting, which may require several coats. And don't forget cleanup! A professional painter can do all of this far quicker than the average homeowner, leaving you free to spend your time on other things.
3. Expert Preparation and Cleanup
Professional painters do more than just paint. They prepare the surfaces correctly, which often includes filling holes or cracks, sanding, and priming, to ensure the paint adheres properly and lasts longer. They also take care of the cleanup, removing old paint, disposing of materials, and leaving your home spotless when the job is done.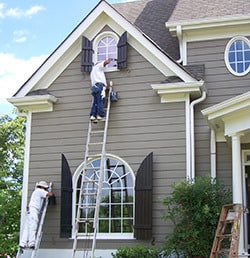 4. Familiarity with New Trends and Colors
Professional house painters are always up-to-date with the latest trends in home design and color. They can offer expert advice on what colors might work best for your home based on its style, size, and surrounding environment. They can also introduce you to new ideas and trends that you may not have considered.
5. Safety
Painting a house can be hazardous, especially when it comes to painting the exterior or high interior walls and ceilings. It often involves working on ladders and handling chemicals. Professional painters are trained in safety procedures, and they have the necessary equipment to do the job safely.
6. Long-lasting Results
Thanks to their expertise, professional painters can deliver a paint job that not only looks great but also lasts longer. They know which products are the best quality and suitable for different surfaces and environments. A DIY paint job might start to show wear and tear after a few years, while a professional job can last much longer before it needs a touch-up.
7. Stress-Free
Perhaps one of the most significant benefits of hiring a professional painter is the stress it removes. You don't have to worry about finding time, procuring materials and tools, or dealing with unexpected issues that come up. A professional painter handles all of this, leaving you to enjoy the finished product.
Is Hiring a Professional House Painter Worth It?
Absolutely.
Hiring a professional house painter saves you time, stress, and potentially even money in the long run. It's an investment that delivers superior results while letting you sit back and relax. So next time you're considering giving your house a fresh coat of paint, think about the benefits a professional could bring to the project. 
At Brennan Contracting, we would love to answer all your questions and help you plan your next painting project here in Southern New Jersey. Contact us today!
https://www.brennancontractor.com/wp-content/uploads/2013/09/commercial-exterior-painting-NJ.jpg
324
632
J2@dm1n
https://www.brennancontractor.com/wp-content/uploads/2017/08/brennan-enfold.png
J2@dm1n
2023-05-31 14:57:25
2023-05-31 14:57:25
The Benefits of Hiring a Professional House Painter