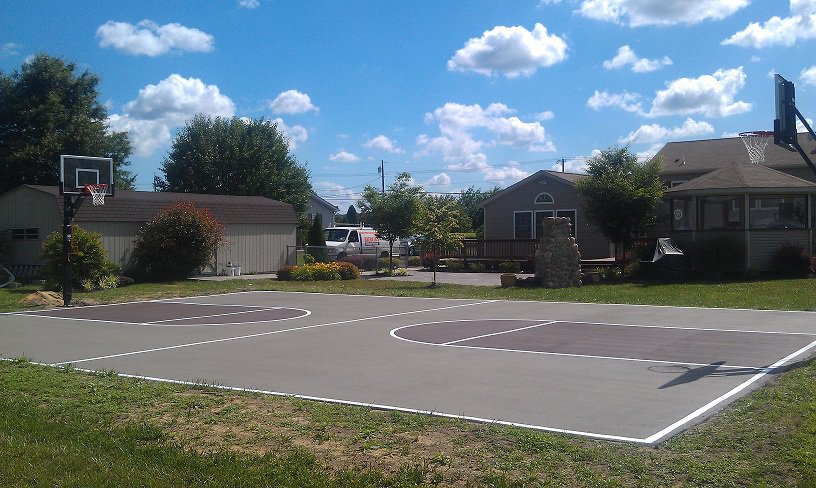 Old- looking and faded cement floorings are not only depressing to look at, but also affect the overall appearance of the house. But with the vast variety of options available in the market, redoing your flooring is something you should consider. Concrete staining is one such option. With concrete staining you will be able to transform your drab gray patio into a surface that is light and colorful; something that you might want to show off at your next get-together. The stain is easy to apply and the results astounding. You can either do it yourself or call in a professional.
What concrete staining is all about                
A water-based product, concrete stain coats the surface evenly and becomes a permanent part of the flooring. Over time the stain may fade. To avoid this you can use an overcoat of sealer.  Concrete stains are also available as acid stains but have fewer color options, and the application is a little more complicated.
Here are a few tips on how to transform that space you have into a work of art
The first thing you need to do is select the color. There are many options available. You can choose a semi-transparent stain that gives a watercolor effect when applied or go for an opaque stain. For the sake of safety, test a corner of your patio or sidewalk in the desired color.
Avoid direct sunlight; a cloudy day is ideal for the staining. Preparing the concrete for your project is the next step. Hose down the concrete, making sure to remove all particles and remaining residue. Scrape off any other elements that may have lodged themselves on the cement. Let dry for at least a day.
Now your concrete is ready for staining. Using a paintbrush, gradually apply the stain along the seams and perimeters. Now you can start covering the rest of the area. Using a spray to spread the stain will give it an even finish. Use long and even strokes to spray on the product. Let it dry for a day before applying another coat. A second coat gives the surface a deeper and much richer color. Touch up any spots you have missed with a spray bottle of stain.
When you are satisfied with the results, let it dry for 24 hours, then apply the sealer. This will keep the stain from fading. Apply the sealer every 3 years to protect your floor.
Avoid moving the furniture on to the floor until it is thoroughly dry, or you will scratch the surface.
The possibilities where concrete staining is concerned are endless. You can opt for a marbling effect, apply the stain in different complementary stains on one surface to give it more interest, or you can also cut decorative kerfs with a diamond masonry blade with a circular saw and stain them in different shades. The choice is yours. When in doubt, call in a professional.
https://www.brennancontractor.com/wp-content/uploads/2012/07/Painted-Basketball-Court.jpg
488
816
J2@dm1n
https://www.brennancontractor.com/wp-content/uploads/2017/08/brennan-enfold.png
J2@dm1n
2016-03-15 08:00:03
2016-03-15 08:00:03
Concrete Staining