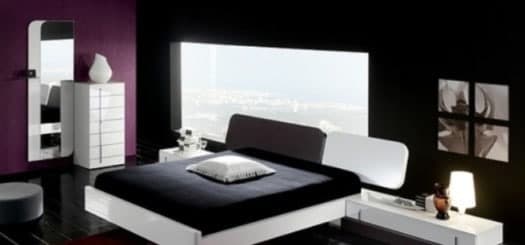 Like any other sector, the painting industry always continues to evolve. The most important pre-condition of progress is to be better than it is now. This basic requirement is showing up in advanced painting processes and products. From paint manufacturing to applying it on the walls, many amazing developments are already in practical use.
The course of progress
A paint coat exuding toxic PVC fumes is unhealthy despite its amazing color quality! As such, the industry constantly evolves to keep toxicity out of paints. This is not only vital for a healthy home, but also important for the health of professionals using the products regularly. First, people used to have the lead based paints. This was before the 1980s. After the threat of lead poisoning became evident, they were banned by state legislations.
Then, the industry began to prefer oil based paints. These are better than the lead-based ones, but come with serious VOC emission issues. The invisible Volatile Organic Compounds emitting from the walls is evident by the strong and long-lasting chemical odor or oil-based products. Besides, these paints also have other issues like prolonged drying time, peeling, and mildew issues.
Meeting up with the requirements of a better alternative, latex based paints entered the market. Currently, they make up about 80% of the total domestic paint purchases. These have significant advantages such as breathability for mildew resistance, low VOC emissions, and ease of maintenance. The latest paint research is working on this direction.
Newest paints
A company called AERO has developed a spray paint that is completely zero in VOC and requires only a single coat of application. It is also very cost-effective because painters do not even have to use primer before the paint coat. The paint spray can is also very lightweight because AERO requires only a single coat of paint. It is easy to handle practically.
Since painting is essentially an aesthetic profession, manufacturers offer amazing texture choices with paints. You can choose from a brushed denim look to a weathered metal surface look on the wall.
Newest paint technology
Some very amazing technology has been unveiled lately. For example, scientists at the Carnegie Mellon University developed the ARLCRS or the Advanced Robotic Laser Coating Removal System. This apparatus uses laser sensor technology simultaneously to remove paint coatings from aircraft surfaces and register substrate data.
The Dupoint Intellimist System offers painters the flexibility to set the required humidity in the paint booths. This ensures a better working condition for the professionals. Another technology called the Boeing Automated Spray method simplifies aircraft painting significantly.
Consult with your painting service to discuss the type of materials they use. Find out whether the painters apply minimum VOC paints. You may also want to discuss whether the painters can provide the exact texture you need, and even customized shades.
https://www.brennancontractor.com/wp-content/uploads/2014/12/modern-room-525x245-2.jpg
245
525
J2@dm1n
https://www.brennancontractor.com/wp-content/uploads/2017/08/brennan-enfold.png
J2@dm1n
2014-12-22 08:00:24
2017-03-24 19:12:58
Advancements in Paint Technology